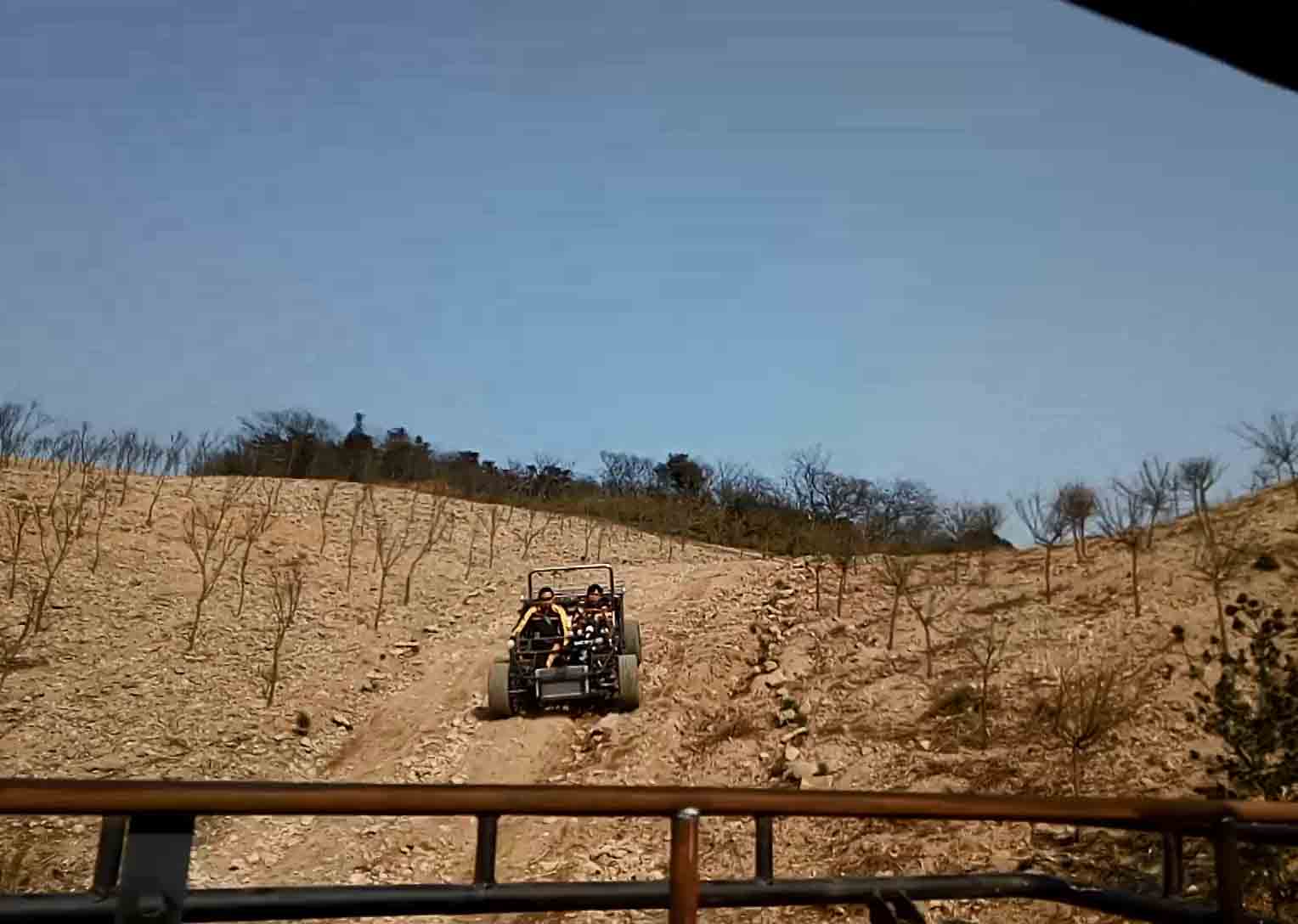 Recently we are working on the VINTAGE1100ccAT and 1500ccAT and aims to 2000km road test for 10 days. I drove it yesterday and I have to say I love it. It was very easy to handle and control. I felt like I was playing a toy. We drove it on the road around the mountain with speed of 60km/h. Compared with a real car, it provides a totally different driving experience which is smaller, ligther and easire to control. Compared with a vw buggy, it is more advanced and brand-new. Also different from a vw buggy or a Manx buggy, our VINTAGE equipped with a bluetooth audio system. How funny is it to listenning to a music while driving a buggy.We also drive it on the mountain to test its performance in extreme condition. There is no problem for it to climb the slope.
What's more, it is very cool to drive it and attracts a lots of attention. Everytime we drive it ourside, people take photos and ask a lot about it. Imagine that you and your wife and kids drive it to the beach or a park to have a nice day or just drive it to pick up your girl friend!
It is different from a vw buggy, a Manx or a ATV from appearance to configuration. No one can forget it if they drive once. And I hope you have a chance to experience this fantastic buggy.