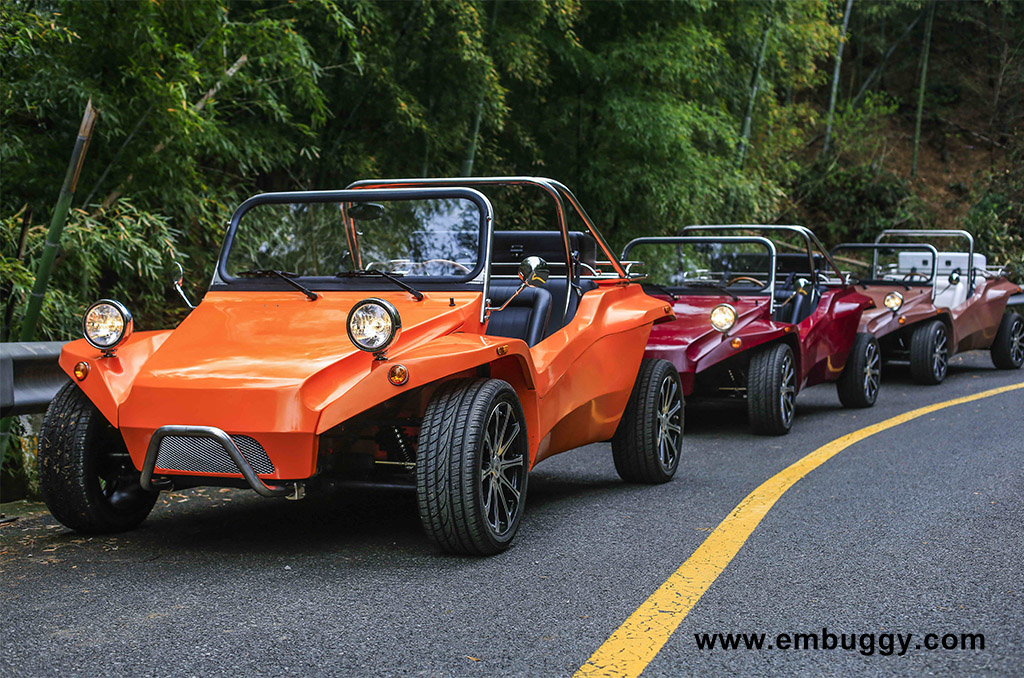 VW buggy and Manx, there is no doubt that no buggies can take their place. "VW buggy" or "Manx" stands for not only a vehicle type but also a passion in 1960s-1970s. Nowadays there are still some Volkswagen buggies and Manx in the market but mainly as collection. Some people of 55-65 years old want to have one of this buggy but without buggy sources. In 2015, EMBUGGY found this vintage buggy and decided mass production. After almost a year's effort, the prototype of this buggy was born and had the name VINTAGE which means classic,high quality and withstanding the test of time.
Except the VW style appearance, this vintage buggy is more like a car. With MT, AMT, AT of different displacement, EPS, Bluetooth audio system, leather interior surroundings and soft roof, fiberglass body, this vintage buggy provides classic passion for the driver and passenger and more comfortable and considerate driving experience.
Buying a brand new buggy from a mass production manufacturer also means better after-sale service.
Classic appearance in good condition and better after-sale service, why not choosing to buy a new one?