This year 2017 is the Year of the Rooster, the animal year of the writer. In Chinese tradition, the writer will bring good luck to her surroundings. Look, our factory is booming and sending out buggies to the vintage buggy fans everywhere. That's partially because the good luck from the writer, LOL.
The following buggies are waiting for the final assembly of the roll bar and rear rack.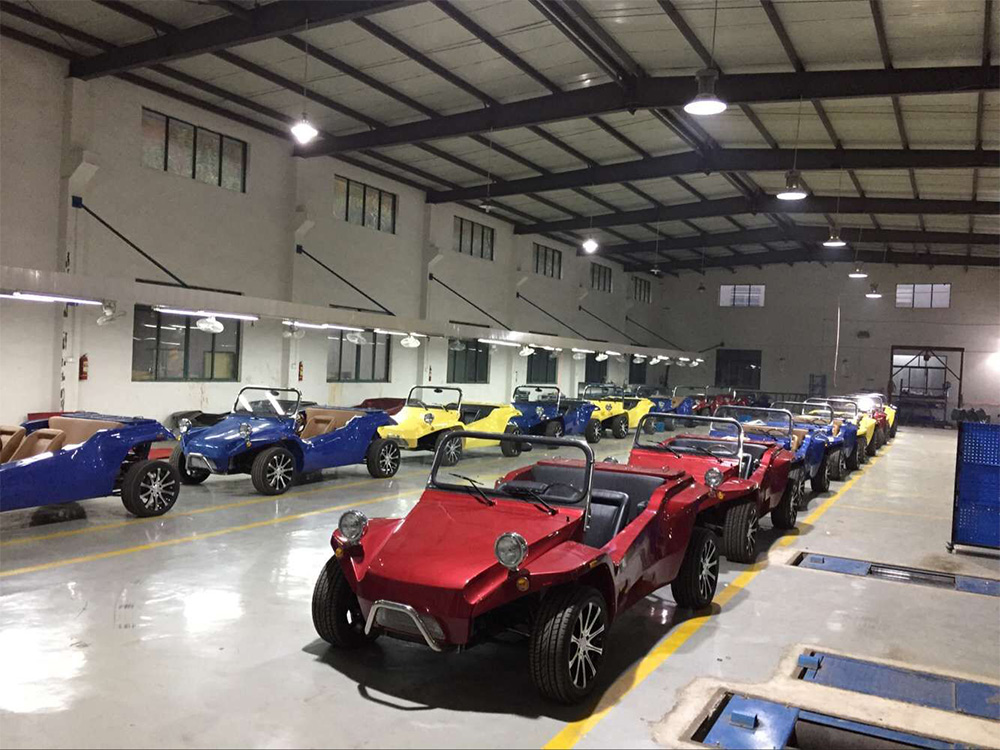 Vintage buggies on the left side can't wait to go to find their owners. The fiberglass body on the right are ready to be assembled on the frame. Ferrari red and the classic black.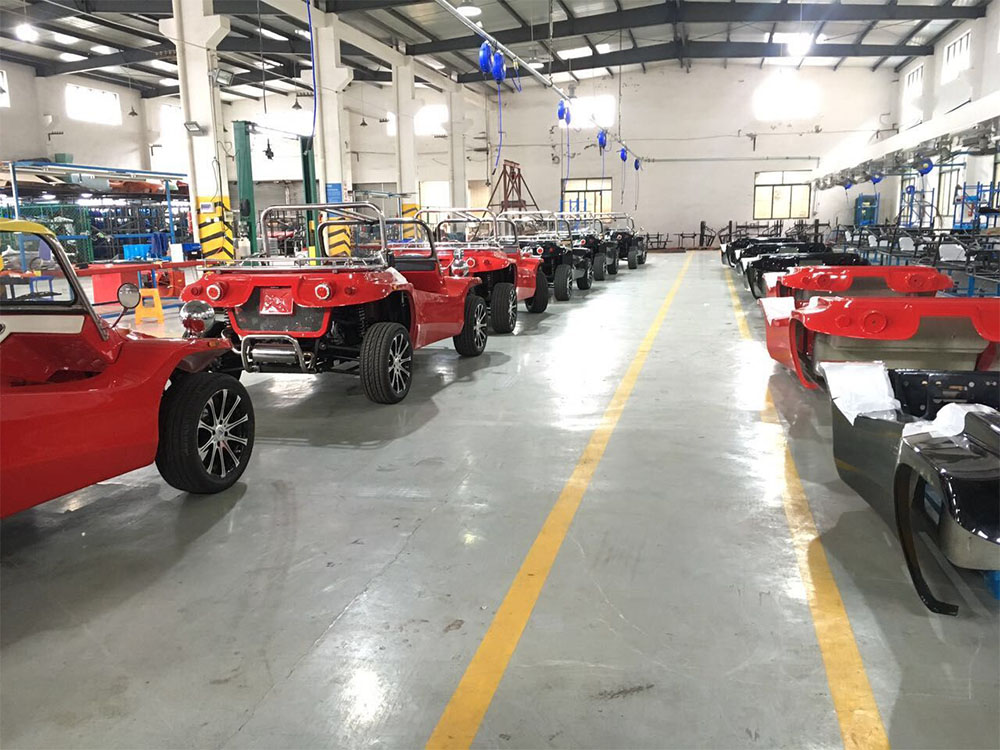 Put the buggies in the cartons and wait for the container.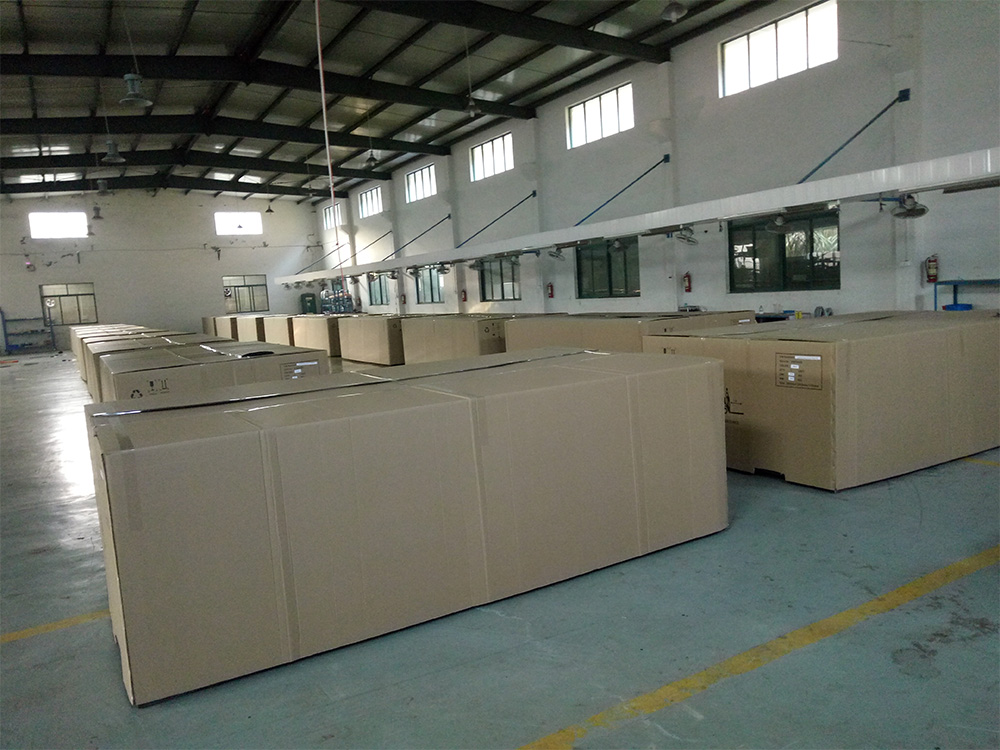 Load the buggies into the container. Here we go!