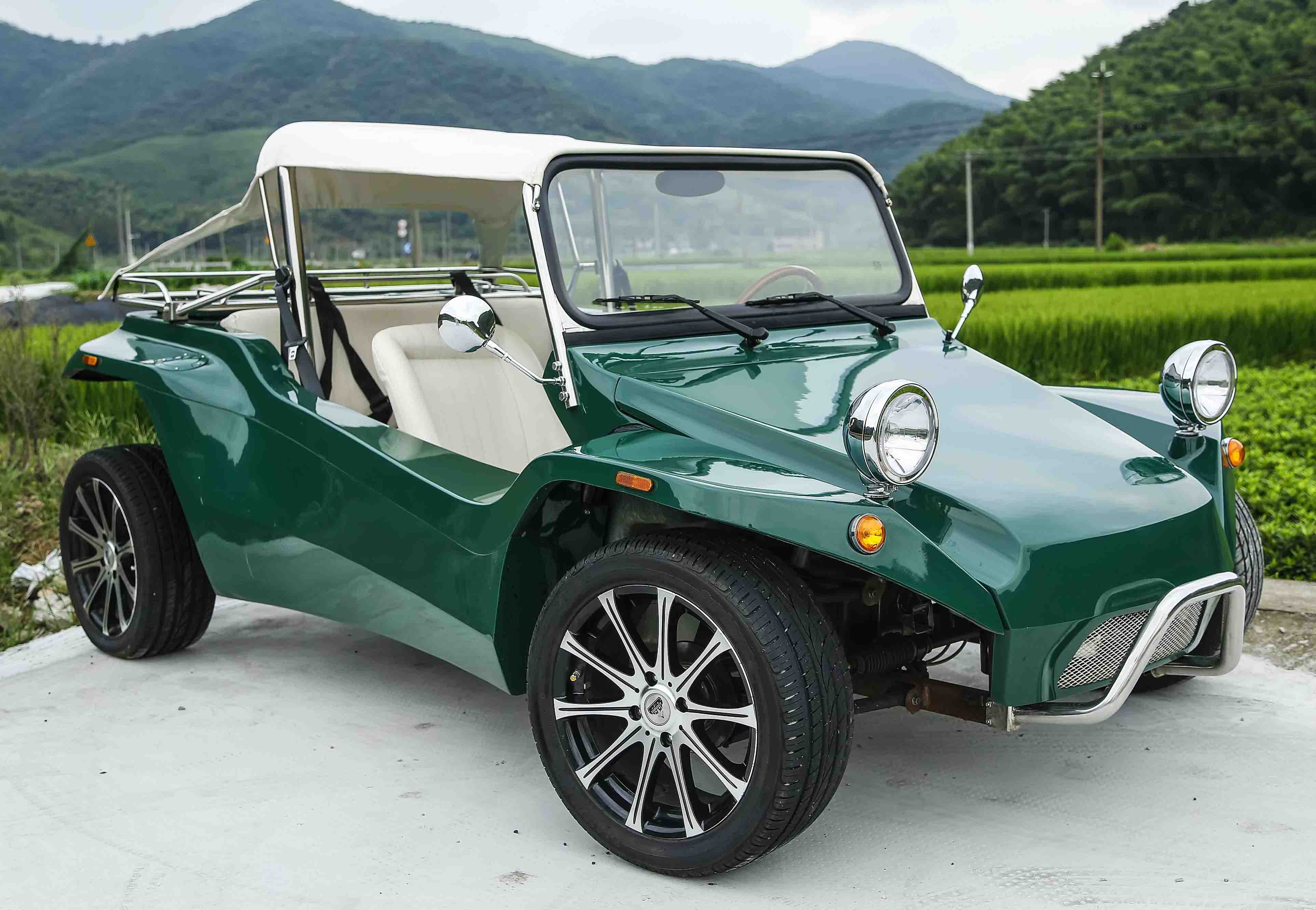 There's nothing quite like the freedom and enjoyment of driving a vintage buggy. However, this good feeling can be instantly ruined when someone gets hurt. A piece of news from BBC that a woman was killed when her scarf got caught in the wheel of a beach buggy she was traveling in. We feel very sorry to hear this news and try to list some notes to make sure you are safe when driving or seat in one.
1. Check the weather. Some weather is not suitable for driving a buggy, such as a rainy day. Maybe you have a roof on your buggy, but the wet ground will probably cause a buggy slip up. Check a weather forecast before departing.
2. Wear safety belt. Always wear a safety belt when driving. It can reduce the chance of serious injury if accident happens.
3. Keep body and clothes inside carriage. Don't leave your clothes such as scarf outside carriage. It can be caught in the wheel when driving, which is very dangerous. It's a good feeling to stretch out your arms or even legs outside to feel the wind but it's too dangerous. You are probably get hit by other vehicles.
4. Use headlights. It's exciting to drive on an open road at night but remember to turn your lights on so that you have enough time to react to all kinds of problems. Other vehicles or pedestrians can easily see you and it can also stop you accidently hitting or getting hit.
5. Using care. You always need to be careful when you are on the wheels. Don't drive too fast and keep alarm to your surroundings. Avoid to take a sudden turn, especially on a wet road.
The last but most important, enjoy your travelling on an vintage buggy!