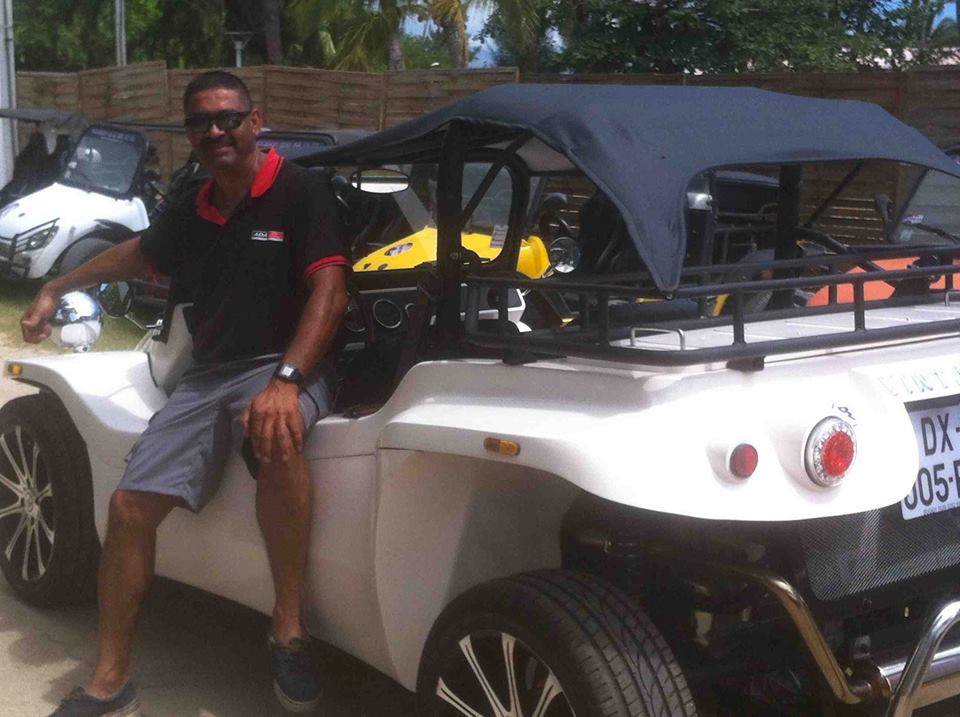 Mr. Nany Robert received our 6 VINTAGE buggies in October 2015 and gave us a lot of valuable suggestions.

Here are some words he said when we shared the ideas of VW buggies:
I was born in 1960s, just the time when VW buggies came out. In other words, I was born and grew up with VW buggy.
Volkswagen buggy is unique and symbolizes an era. I think everyone will be fascinated about it if they have chance to see and drive it. Especially for those who were born in 1960s, it's in our blood.
You can find some buggies on Ebay with title "VW beach buggy for sale". But those buggies are from nearly half a century ago, so they are old and without good after-sale service.
I am surprised to find your company designs and manufactures this vintage buggy. You will let many people's buggy dream come ture.